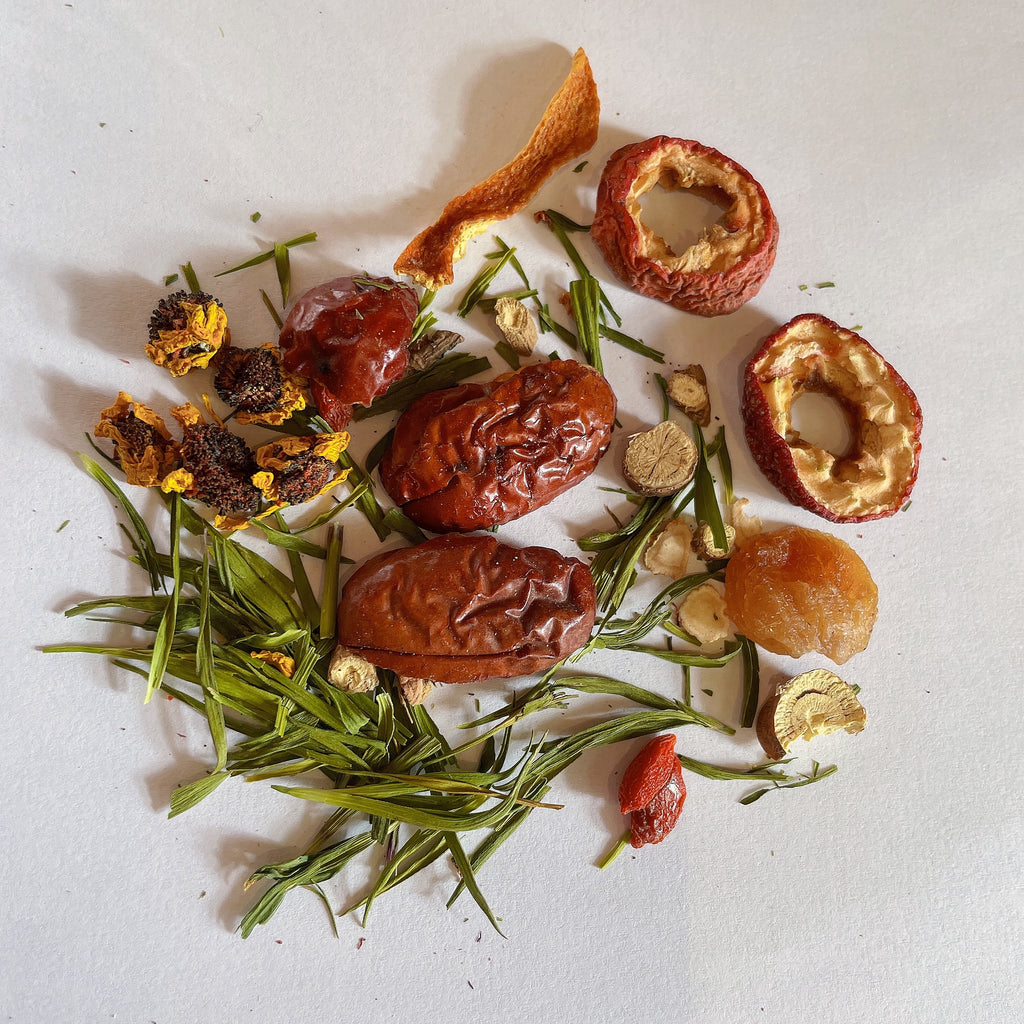 Ba Bao Cha ( Eight Treasures) ( Caffeine Free ) ( 5 / 10 packets )
$ 15.50
A full and fruity traditional blend of nine herbal: jujube date, longan, goji, ginseng, hawthorn fruit, tangerine peel, Chinese licorice, chrysanthemum, and young bamboo leaf.
Our Eight Treasures was formulated by a highly - regarded herbalist local to Sichuan province. The recipe was written to yield a rich herbal brew, balanced in its components to be both nutritious and gentle enough to drink every day. The herbs in our Eight Treasures herbal tea are sourced individually and fresh each season. Eight Treasures is a very popular herbal tea throughout China.
The herbs include:
Jujube date for the blood
Gui yuan ( longan ) for the blood
Goji ( wolfberries ) for the liver and kidneys
Ginseng for energy
Sahn zha ( hawthorn fruit ) for digestion
Chengpi (tangerine peel ) for digestion
High elevation snow chrysanthemum flower for the respiratory system
Young bamboo leaves for cooling
Chinese licorice to soothe the throat 
Used for balanced support of the immune system in Chinese herbalism.
Tea Origin: Sichuan province, China
Qty: one packet. Temp: 212°F
Infusion: 5 minutes.
This herbal tea is good for 4 infusions.