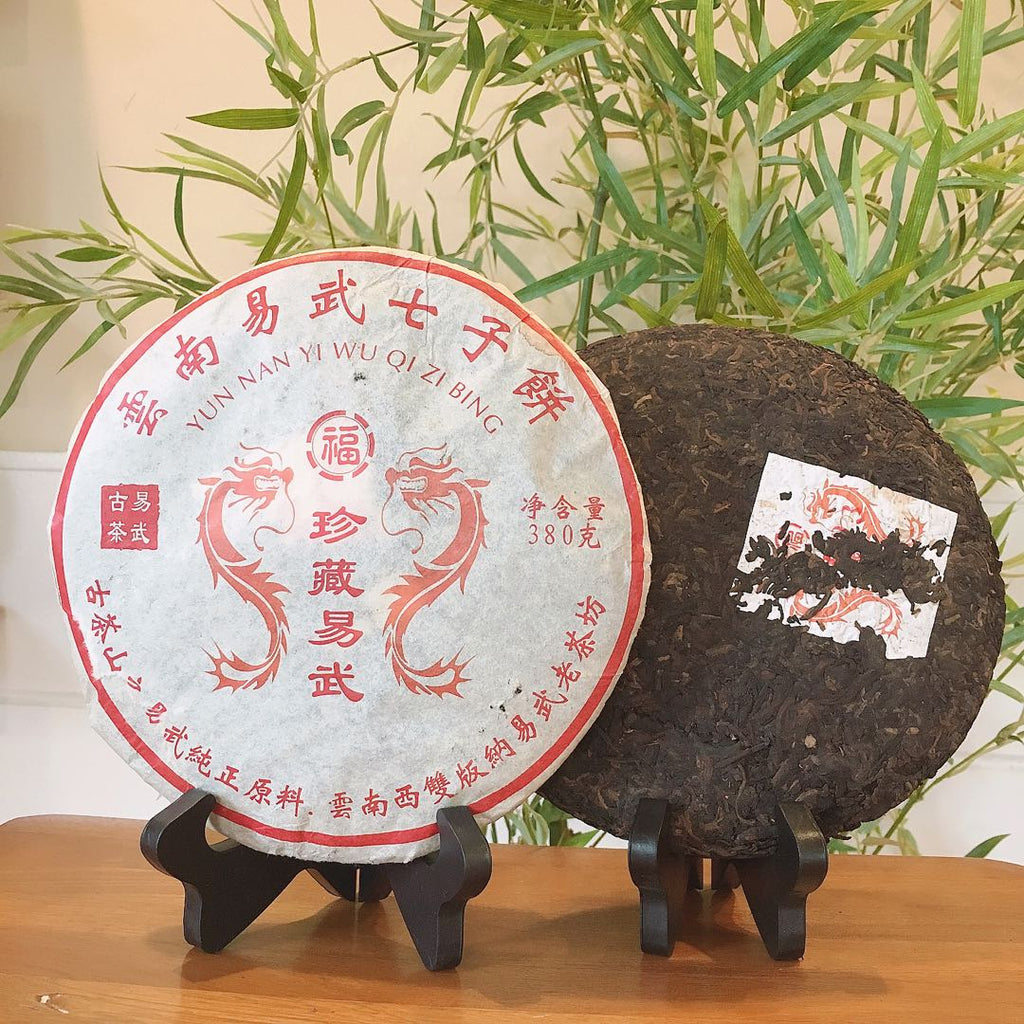 Yi Wu Qi Zi Bing Black Puer ( 50 grams )
$ 35.00
2004 Shu Puer ( Black puer Cake ) is a fermented tea, 380 grams. From Yannan Yi Wu Ancient tree , China.
Taste  Smooth, mellow and sweet.
Helps with Diabetes, Cholesterol, Digestion and Weight loss,Lung and Liver, Anti-inflammatory Properties
Use 1 tsp for each 7-9oz of water ( 212°F ) in the teapot. Steep 2-5 min.
The leave are good for multiple infusions.