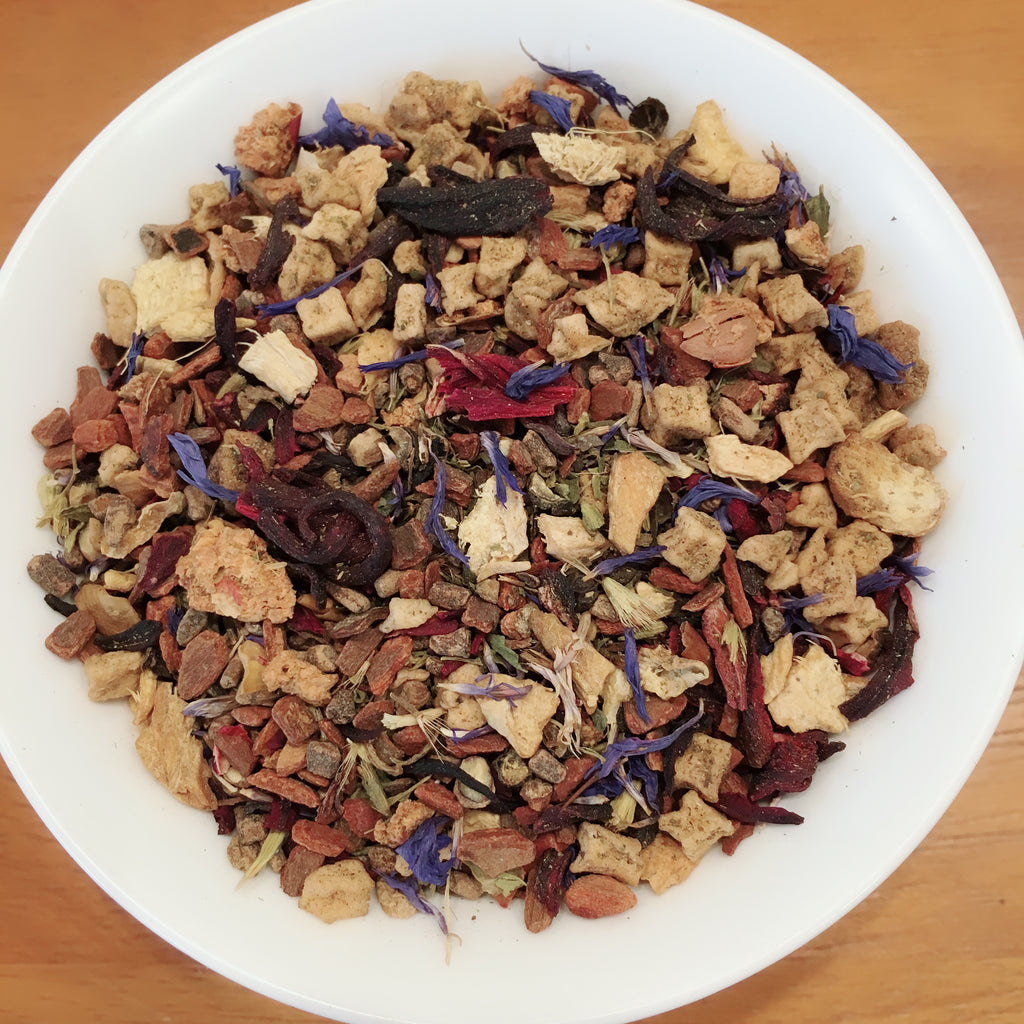 Apple Spice ( Caffeine Free ) (28g /56g)
$ 7.85
A taste reminiscent of juicy autumn apples caress a cup with sweet and piquant spice notes. Mild cinnamon finish.
Ingredients: Apple and Ginger pieces, Hibiscus and Cornflower petals, Cardamom, Cinnamon, Cloves, Pepper, Stevia, Natural flavors.
 Brewing Guidelines: Use 2 tsp. for each 7-9oz of water in the tea pot. Steep 2-5 min. Sweeten to taste.