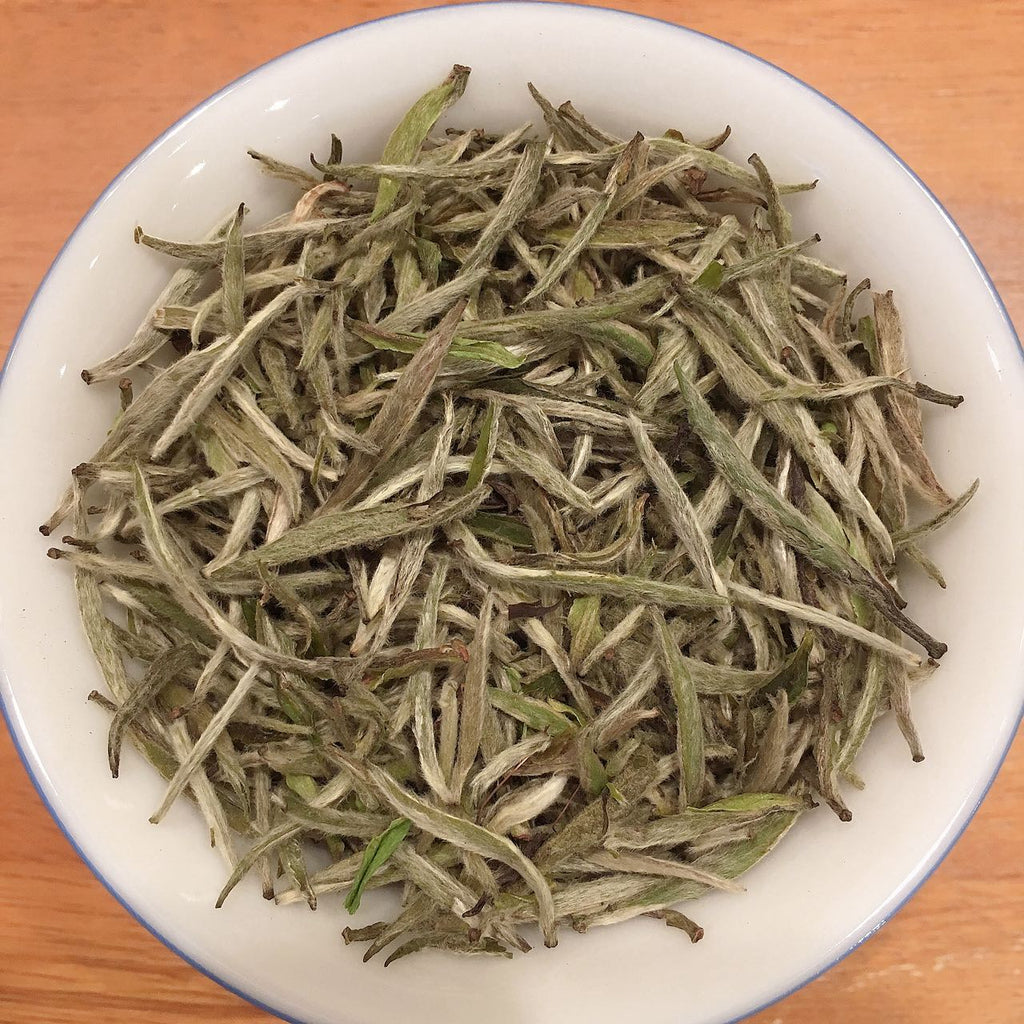 Bai Hao Yin Zhen ( Silver Needle )( 25g / 50g )
$ 25.00
Organic White Tea
The sweetest of the white teas, Silver Needle is made exclusively using young tea buds, plucked from the Dabai and Dahao white tea cultivars. Single buds are placed side by side in a single layer on a bamboo tray and dried naturally before being roasted in an oven. For first-time tea drinkers and seasoned aficiondos alike, Silver Needle's light brew, high concentration of antioxidants, and fresh flavor make it our most popular white tea.
Tea Origin: Fujian province, China
Harvest Time: Early April
Use 1 tsp for each 7-9oz of water (185°F) in the teapot. Steep 2-5 minutes. The leave are good for multiple infusions.