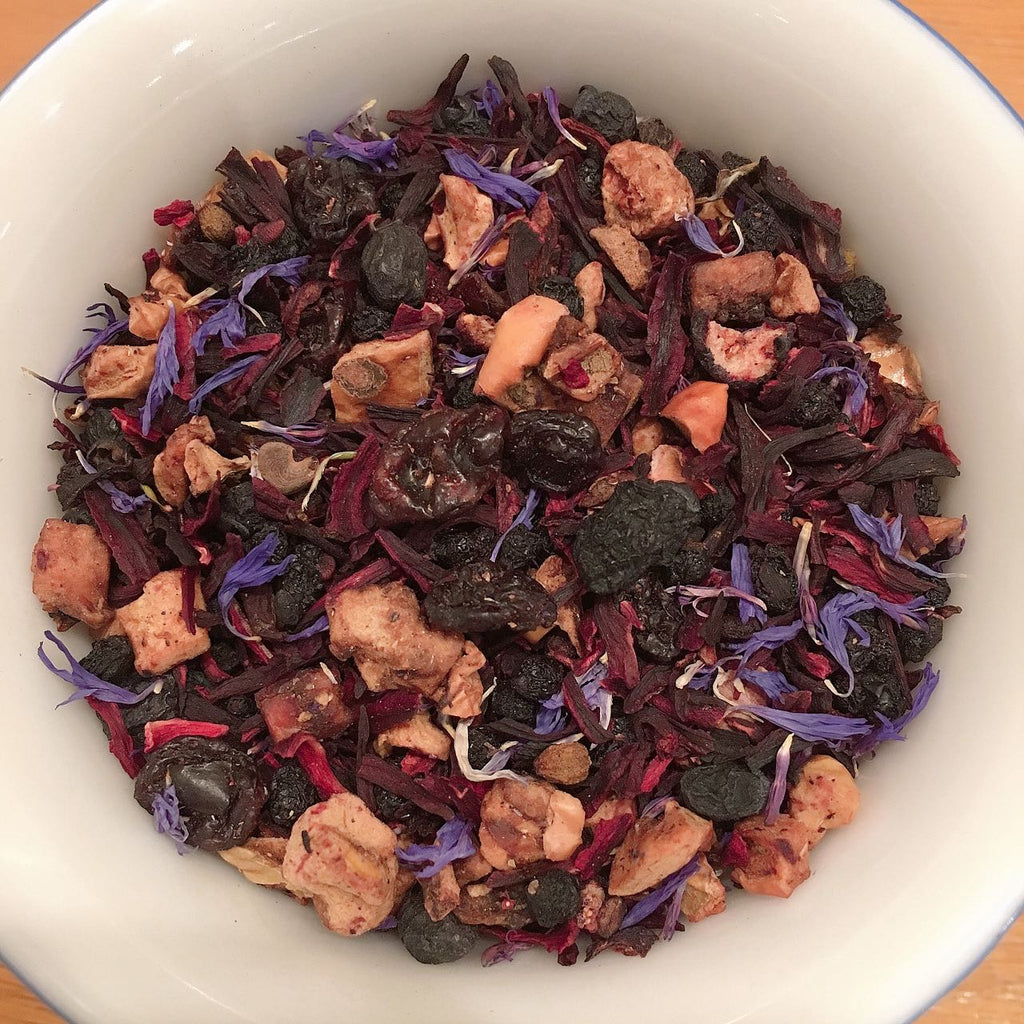 Bingo Blueberry ( Caffeine Free )( 28/56 grams )
$ 7.85
A full flavored tea with superb and well-defined blueberry highlights. Excellent hot or iced tea.
Ingredients: Apple, Hibiscus, Elderberry, Currant Pieces, American Blueberries, European Blueberries ( a.k.a bilberries ), Cornflower Petals, Natural blueberry favors ( Organic Compliant ).
Use 1 tsp for each 7-9 oz of water ( 212°F ) in the teapot. Steep 2-5 min.