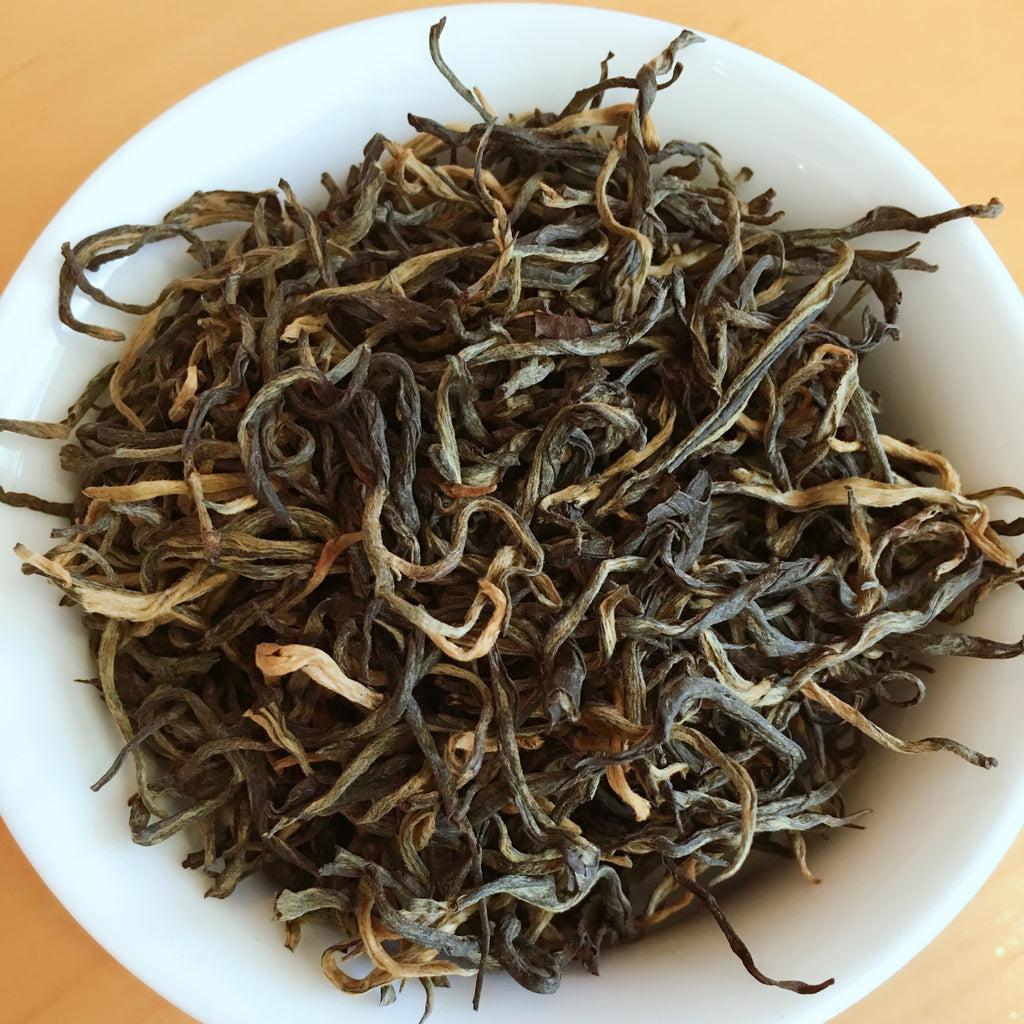 Jin Mai Hong ( 25g /50g )
$ 12.99
 Organic Black Tea, Jin Mai Hong comes from Yunnan, an area that is famous for growing some of the best puer tea. At an elevation of 4600-5200 feet, these ancient tea trees grow in a lush forest and are influenced by a wide variety of other plants. This handmade black tea has a rich, sweet flavor, without even a hint of bitterness.
Tea Origin: Yunnan Province, China                                                                   Harvest Time: early April
Use 1 tsp for each 7-9 oz of water ( 212°F ) in the teapot,Steep 2-5 min. The leaves are good for multiple infusions.