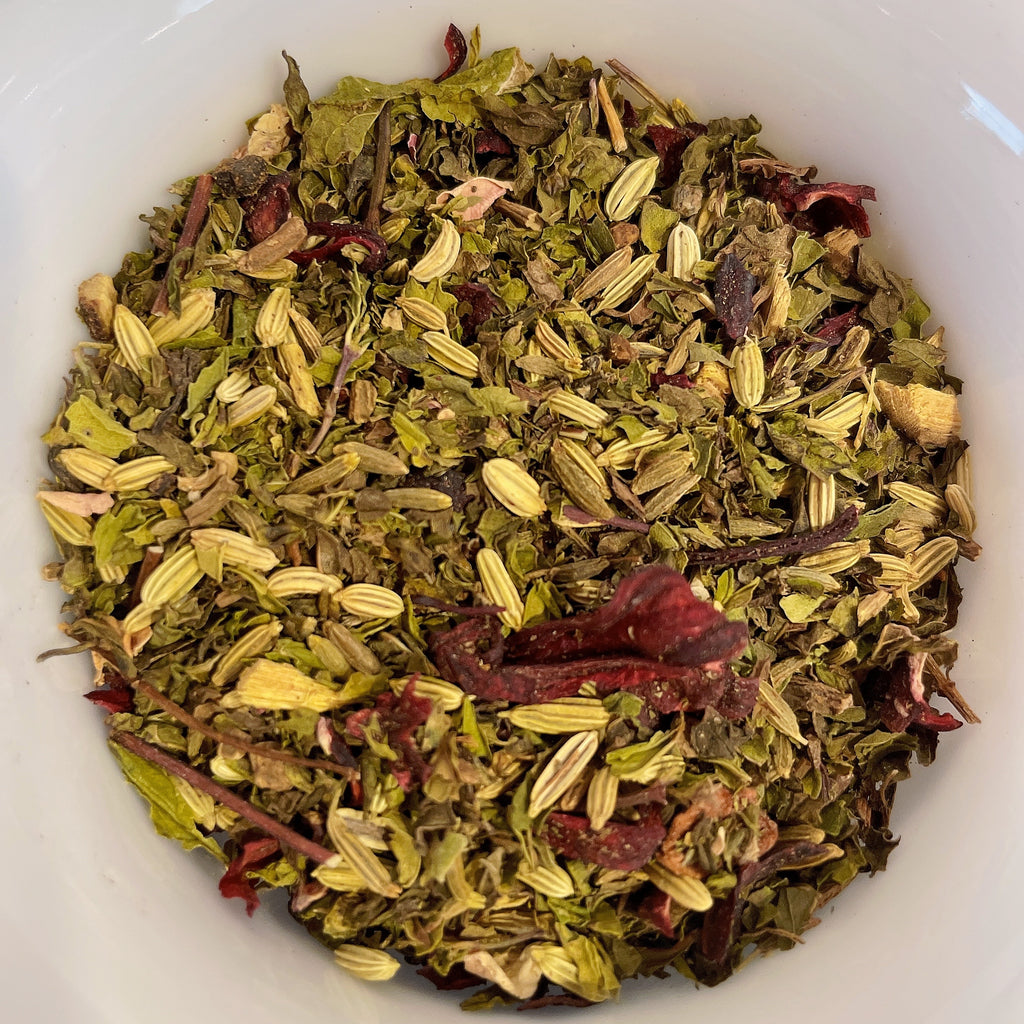 Organic Happy Body ( Caffeine Free ) ( 28g/ 56g)
$ 8.99
This aromatic and aniseed mixture allows you to relax, calm intestinal spasms and digest well. On the one hand, hibiscus and fennel, diuretic plants, soothe irritations of the urinary system and throat while lowering blood pressure. On the other hand, thanks to their essential oils, mint and fennel relax the digestive system and refresh the body during fevers.
Ingredients: Organic fennel, organic peppermint, organic hibiscus, organic licorice, organic valerian, organic strawberry, organic cardamom.
Use 1 tsp. for each 7-9oz water (212°F ) in the teapot. Steep 5 minutes.