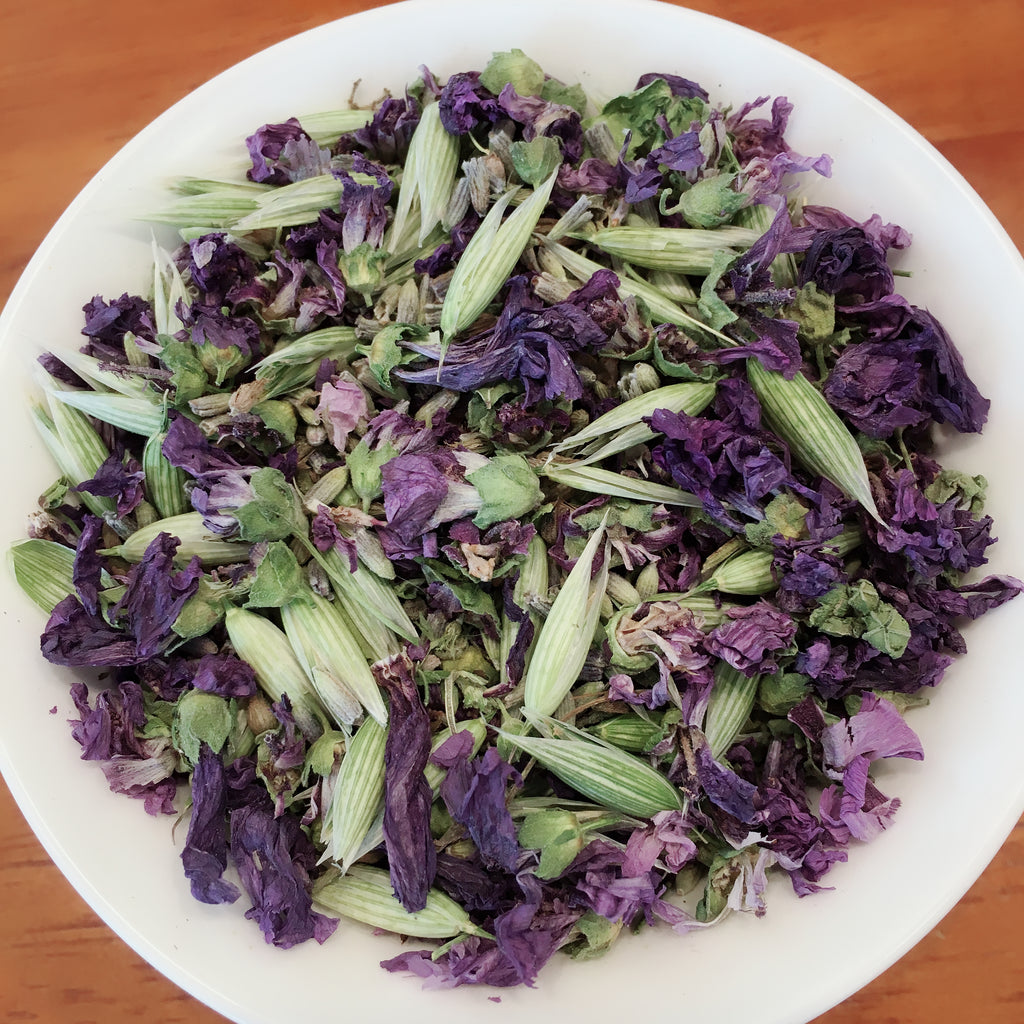 Organic Relaxing Herbal ( Caffeine Free )( 20g /40g )
$ 13.95
Inspired by the generosity of a meadow beneath the fiery warmth of summer, this blend evokes softness both through its aromas and its hue of golden oats, purples and lavender blue, smooth and creamy, its liquor is vegetal and offers sweet and simple flavors backed by the minty aromatic oils.Rediscover the sweetness of nature with this aromatic and emollient infusion. perfect for the evening, it can also be taken throughout the day to reduce daily stress and tone the nervous system. Very aromatic whit lavender and catnip, quickly with the reduction of spasms, bloating and gas.
Composition: Organic Oat flowers, organic  lavender, organic catnip, organic mallow
Not recommended during pregnancy.
Qty: 1 tsp.   Temp: 195°F.   Infusion: 2-5 min.