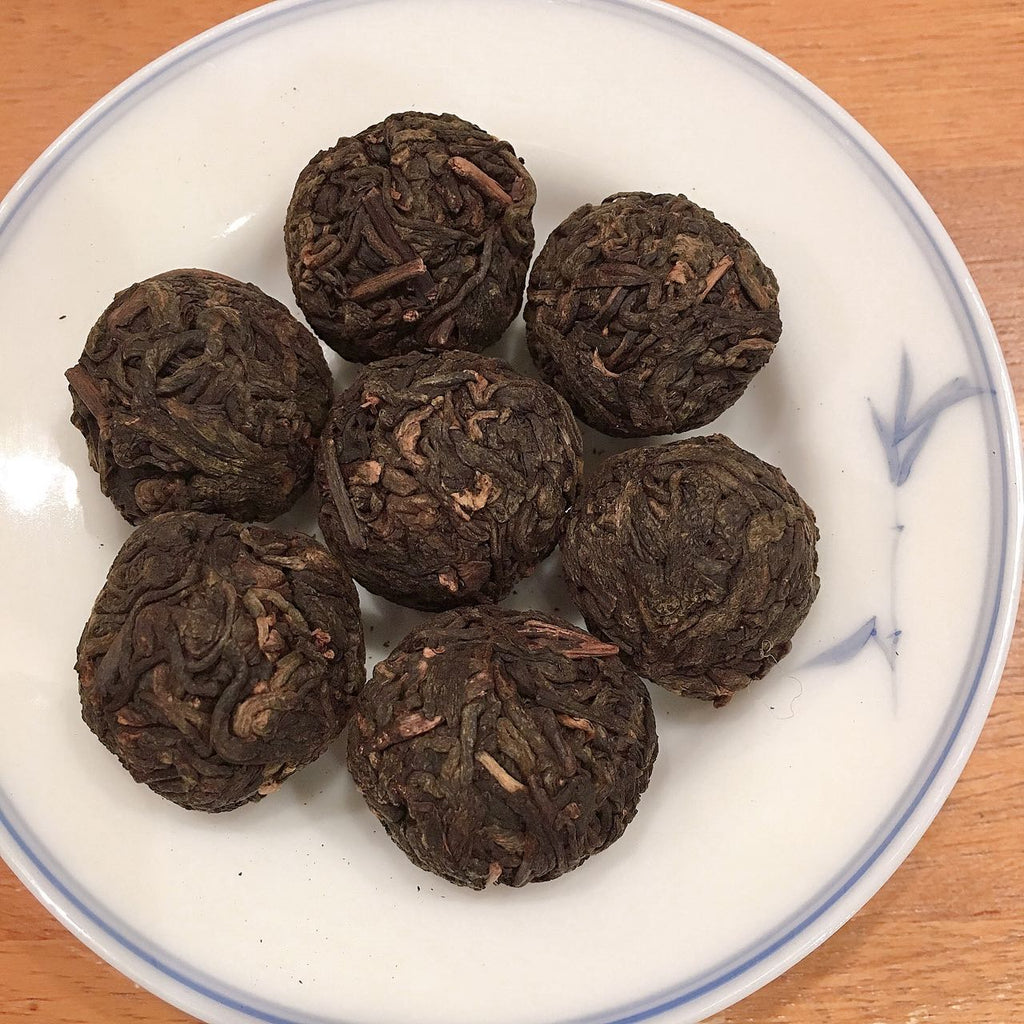 2016 Shu Long Zhu ( Sweet Dragon Ball ) Black puer ( 55 grams )
$ 17.99
2016 Shu Long Zhu  Black (Shu ) puer is a Fermented Tea.
This shu puer tea is produced with  new small-batch techniques that allow for tightly controlled ripening of the tea. Made with high quality young leaves from old tea trees, the result is a dark puer tea with exceptionally clean yet deep and layered flavors. Each 8 gram ball yields several cups, with sweet and mineral flavors revealing themselves in later infusions.
Helps with Diabetes, Cholesterol, Digestion and Weight loss Lung and Liver, Anti-inflammatory Properties.
 Use 1 tsp for each 7-9 oz freshly boiled water in the  teapot, Steep 2-5 min.
 The leave are good for multiple infusions.
 Tea Origin: Yunnan Province, China
 Harvest Time: April