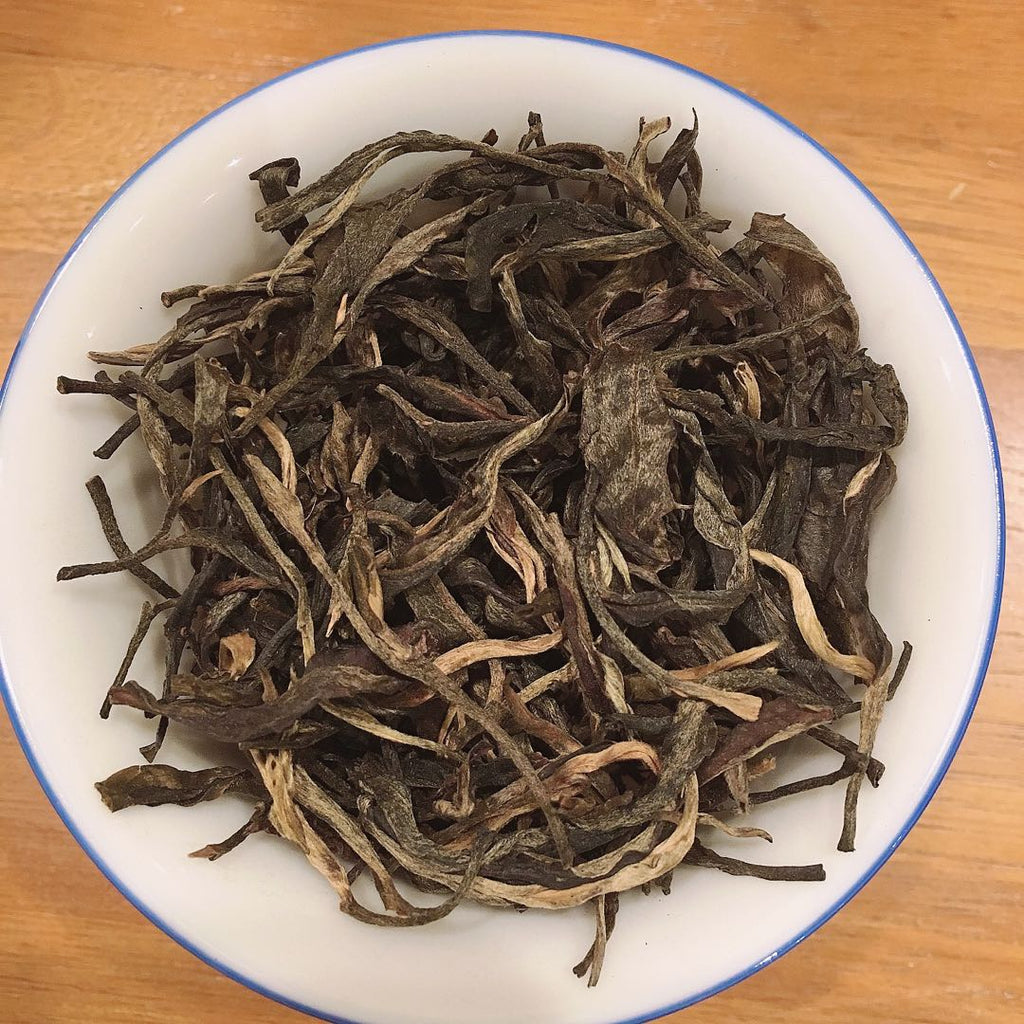 2012 Da Xue Shan ( Snow Mountain ) Green Puer ( 50/ 100 g )
$ 26.00
2012 Da Xue Shan ( Snow Mountain )  Loose Leaf ( Sheng ) Green Puer is a Fermented tea.
This tea comes from Yongde County, in the Da Xue Shan National Reserve, in the foothills of the Himalayas. All of the tea comes from 300-400 year old trees. The aroma of the tea is rich and complex because it grows among sweet flowering trees in the forest. The color is bright golden and clear. The taste is rich and robust, with a quickly creeping sweetness. Many infusions can be made from these thick leaves.
Tea Origin: Yongde County, Yunnan Province, China   
Harvest Time: early April
Helps with Diabetes, Cholesterol, Digestion and Weight loss, lung and liver, Anti-inflammatory Properties.
Use 1 tsp. for each 7-9 oz of water( 190°F ) in the teapot, Steep 2-5 minutes. The leave are good for multiple infusions.